Health Care Consultant
Meeting the challenges of today's evolving healthcare environment requires a consultant who focuses on the essential relationship between IT and your strategic objectives. A consultant who will optimize your investments in information technology.
Virginia Riehl partners with you and your organization to create and realize strategies that are targeted to your needs and your environment.
Learn more.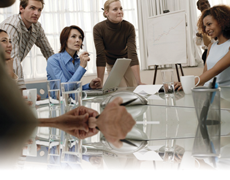 Throughout her career she has been at the forefront of health care innovation. Learn more about Virginia, read her biography.